Professional Roof Washing in Easton, Bethlehem, the Slate Belt, and Northern NJ.
Having your roof professionally washed will prevent mold and other forms of unsightly fungi from growing and feeding on your roof.
Just Provide A Few Details
For A FREE Estimate!
---
OR CALL US TODAY AT
(610) 417-7335
Why Clean Your Roof?
Washing your roof every few years is a substantially cheaper option to re-roofing your entire home, and it can save you thousands of dollars. The four key areas of concern with washing your roof regularly are:
Increasing the Value of Your Home
Lowering Your Home Utilites Cost
Preventing You from Losing Your Homeowners Insurance
Keeping Pests Out of Your Home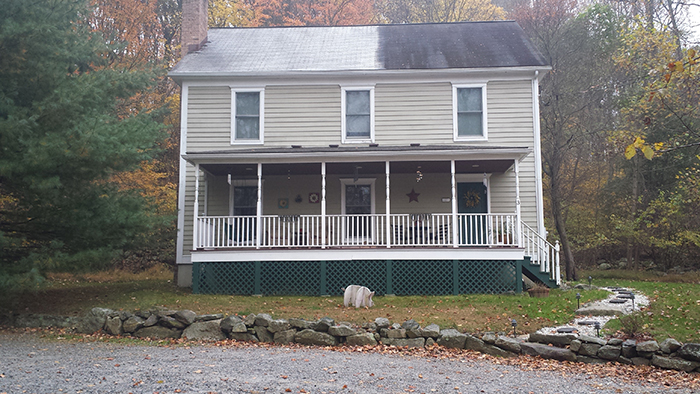 Is Your Roof Growing Algae?
Are there black streaks or stains on your roof? Does it look like you have flowers growing on your roof? These are all signs of algae growth on your roof which is just the beginning of much larger issues.
---
How We Professionally Wash Your Roof!
We combine a soft, low pressure wash with a safe and highly effective proprietary mixture to wash your roof thoroughly without damaging it. High pressure washes can damage your roof and shingles and generally do a poor job of removing algae. Professionals always use a low pressure approach!